Looks like this event has already ended.
Explore the events happening around you, or organize your very own event.
Who's Going
Loading your connections...
Event Details

Join us for Sustainable Business Network of Massachusetts' 3rd Annual Local Craft Brewfest on the HarborPark, where the City meets the sea at the location of the John Joseph Moakley U.S. Courthouse located on the Boston waterfront in Fort Point, Boston. Come learn, explore, socialize, and network with craft brewers, artisan brews, and local food producers. While celebrating local brews, you can savor live music by local musicians at this lovefest and enjoy one of Boston's most best harbor views. The Brewfest is held Friday night from 6pm-9:30pm.

The Brewfest is a prelude to the 3rd Annual Boston Local Food Festival, which will take place 2 days laters on Sunday at the Rose Kennedy Greenway, The Local Craft Brewfest will showcase local craft brewers and highlight, celebrate, and promote - brews, wines, distilleries, and artisan craft beverages made locally. The festival will take place in-doors and outdoors on the Boston Harbor. More than 50 brews and local food vendors will be featured. This event will be a great opportunity to meet brewers, vintners, and local eateries that are as passionate about local food as you are!

This is a 21+ event and all attendees must have a valid ID to enter the courthouse premises (no exceptions).
 
Regular Admission: Access to our brew tent and small bites from 6:30-9:30 p.m.  This ticket will give you access to our beer and food vendors for three hours of poured tastings.
VIP Admission: This will give you extra access to the distilleries, wineries, and meaderies that we are featuring as well as delicious nibbles. VIP ticket holders are granted access to the event half an hour before regular ticket holders at 6:00-9:30 p.m. These are limited tickets, so sign up early.


Confirmed Vendors as of October 3, 2012

Craft Beer
Blue Hill Brewery
Cape Ann Brewing Company
Cody Brewing Company
Clown Shoes
Harpoon Brewery
High & Mighty Beer Company
Idle Hands Craft Ales
Jack's Abby Brewing
Mayflower Brewing Company
Modern Homebrew Emporium
Narragansett Brewing Company
North Brewing
Offshore Ale Co.
Peak Organic Brewing Co.
Rapscallion
Samuel Adams
Smuttynose Brewing Company
Watch City Brewing Co.

Meaderies
Moonlight Meadery

Wineries and Distilleries
GrandTen Distilling
Mill River Winery
Privateer Rum
Turkey Shore Distilleries
 
Ciders
Bantam Cider Company
Farnum Hill Ciders

Artisan Beverage
GuS - Grown-up Soda
Simpson spring
Spindrift Soda

Local Eats
Batch
Boston Burger Company
Fastachi
Quinn Popcorn
TAZA Chocolate
Vermont Smoke and Cure

Bantam Cider was born from a proud family tradition of wine-making and a desire to be part of a creative process rooted in the local community. We were inspired to do something special, to create a truly unique and modern line of products that would reshape the way people experience cider. We source our apples from local orchards and create and trial cider concepts at our small lab in Cambridge, Massachusetts. By sharing capacity with a regional winery, we are able to scale up production to meet demand. This allows us to grow our business while maintaining flexibility and a compact footprint.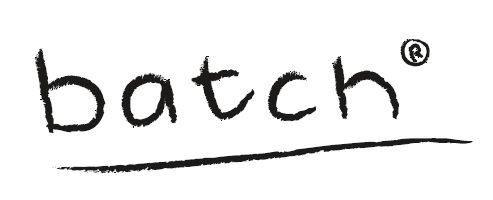 We make ice cream fully from scratch, using the freshest ingredients from local farms and Fair Trade suppliers where possible. We do not use any stabilizers like guar gum or carrageenan, corn syrup, artificial flavors or colors. Our ice cream is free of these additives, enabling us to bring you the purest, freshest, most fantastic tasting ice cream.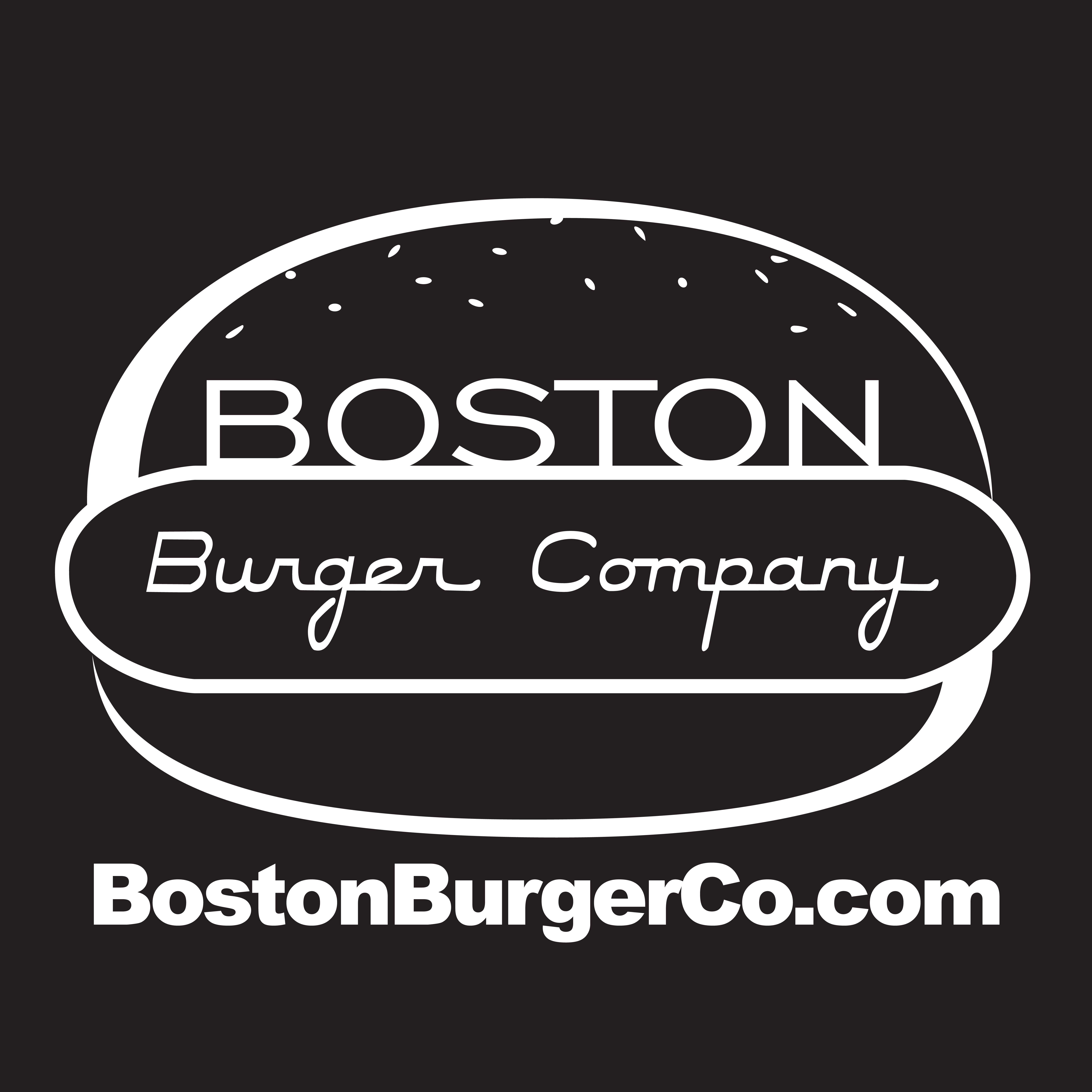 The Boston Burger Company is a locally owned restaurant with 2 locations. We focus on gourmet burgers and fries with unique toppings.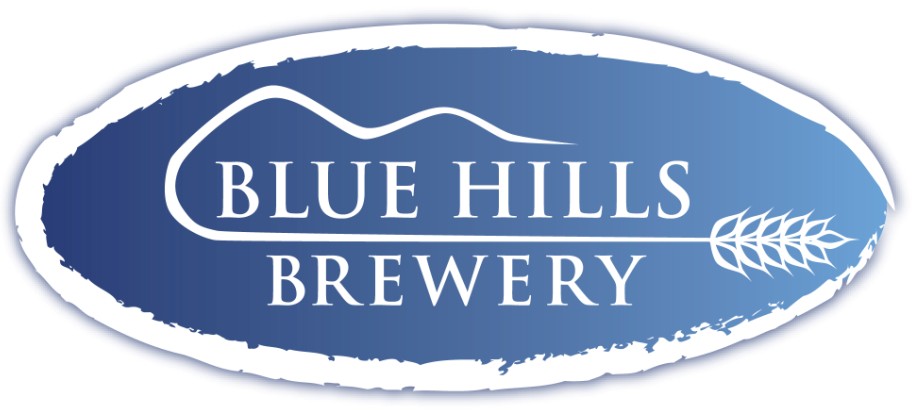 Beer is our life! Blue Hills Brewery makes great tasting beers inspired by the elements and nature around us; embracing the rich history of the Blue Hills and the South Shore. We do this not only for ourselves but, for our friends, neighbors and visitors to the Boston and South Shore areas.  We want to grow together with the South Shore community and businesses, by being a good neighbor, demonstrating civic responsibility and producing the finest, freshest beers around.  Variety is the spice of life. We strive to offer seasonal beers that reflect the diversity of our world and beer culture.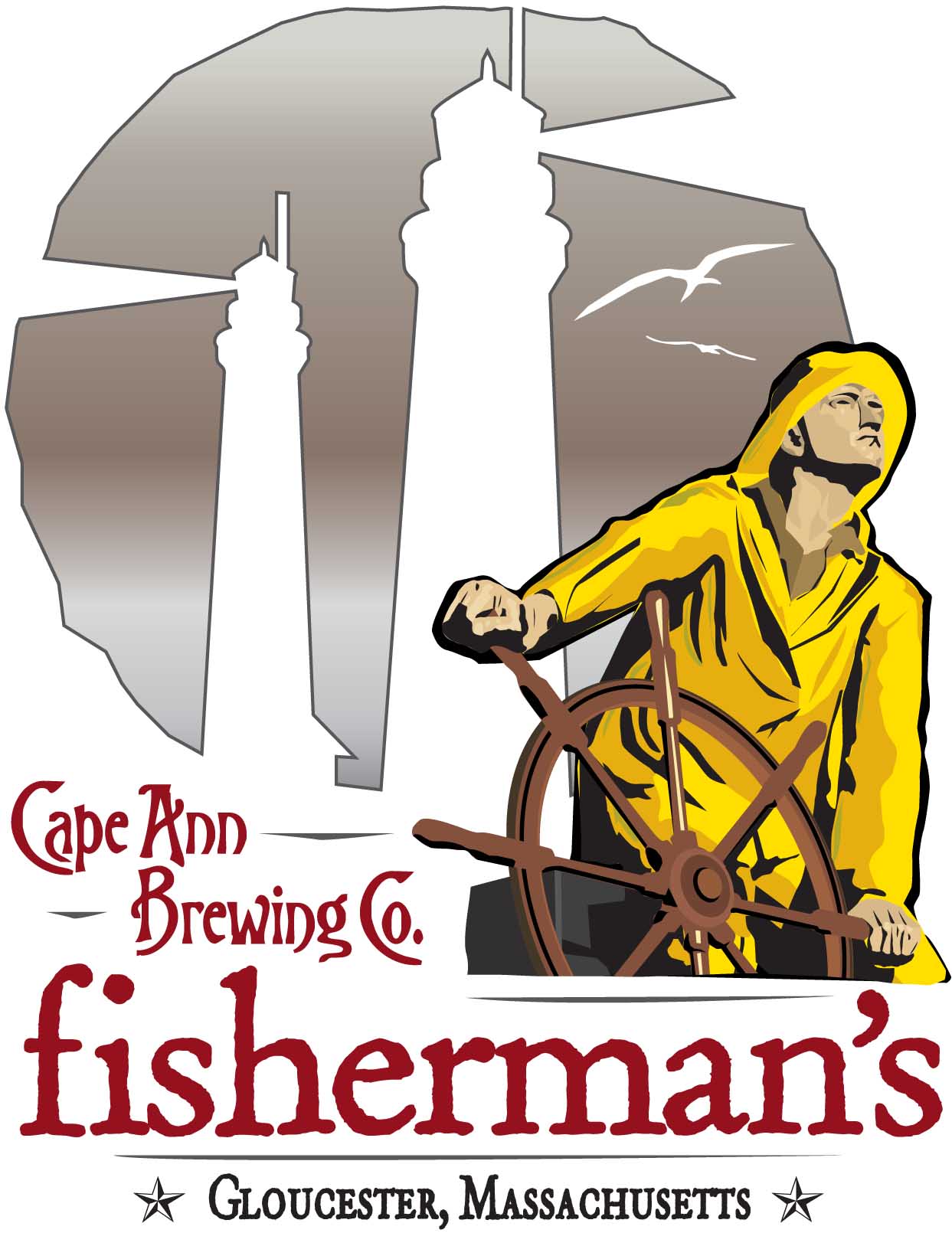 Cape ann brewing company is located in historic Gloucester Ma. We make a beer called fisherman's that donates to the north east sea food coalition. We also have a full on brewpub that serves lunch and dinner along with live entertainment right on the oldest harbor in the nation. 

Something's happening, and it involves clown shoes and beer. Clown Shoes? Very long story, but to condense it a group of us submitted the name to the Beer Advocate contest that resulted in The Wrath of Pecant. Our submission didn't crack the top 5. This burned me up inside. While driving one day the epiphany came: I could make my own Clown Shoes beer. In no way did I expect to create a brand, figuring it would be one batch of beer for fun and then done. But folks are digging the brews and a group of us are having a great time. Clown Shoes has come to mean a lot to me on a lot of levels. Clowns are questionable but the shoes make me laugh. They remind me about humility and to find humor in life. Our mission now is to produce beer without pretension while being free and a little crazy.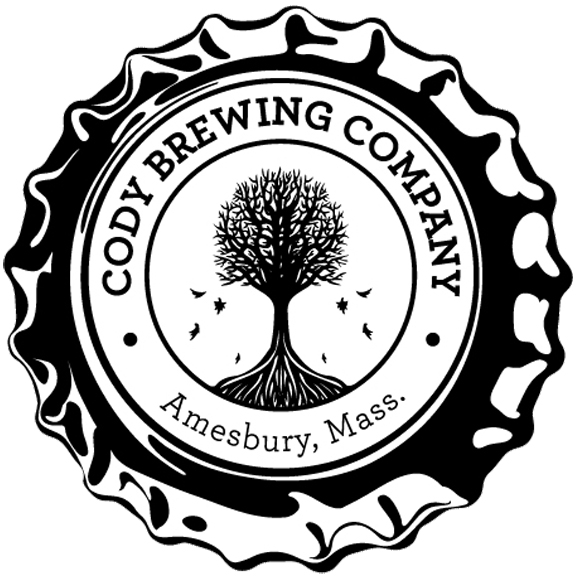 Brewed in Amesbury MA, Cody Brewing Company has been handcrafting thought provoking, delicious beers since 2005.
We produce fine ciders made from true vintage cider apples, grown and pressed here at Poverty Lane Orchards on -- yes -- Farnum Hill in West Lebanon, New Hampshire. For twenty years we have grown real cider apple trees and used traditional fermentation methods to achieve delicious aromas and complex, bright, clean flavors. All along we have found compelling qualities in juices from select heirloom varieties, cellar staples of colonial times. So Farnum Hill ciders taste of apple just as wines taste of grape: interestingly. They vary somewhat from year to year. They go beautifully with many foods and contain less alcohol than wine.

Starting with the finest selection of nuts, Fastachi roasts its nuts by hand, in small batches, in steel drums; no fancy seasonings, only pure sea salt to bring out the true essence of the nuts.  Double sifting ensures that only whole pieces graduate into each Fastachi package of nuts. And when it comes to Fastachi nut mixes, nobody quite compares, having experimented over two decades to find just exactly the most delectable combinations. The result: a delicious, healthy treat of exceptional quality that appeals to nut lovers and "foodies" worldwide.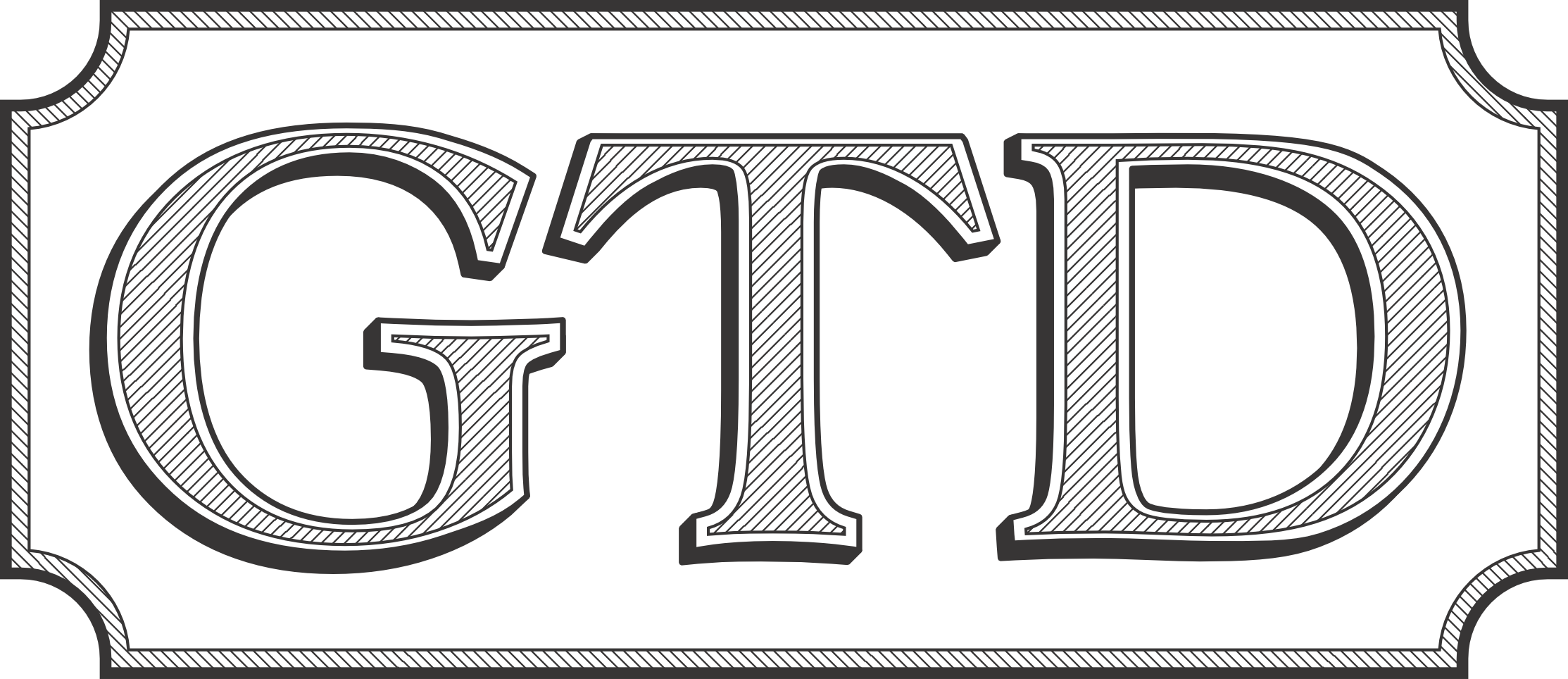 We started GrandTen Distilling because we love spirits and, just like you, enjoy a nice drink at the end of the day. Our mission is to create distinctive products that will satisfy you, the growing number of savvy New England cocktail drinkers. We are inspired by new and interesting flavors, but also take pride in producing high quality classic spirits. Our flagship product, Wire Works American Gin, celebrates the history of the famous South Boston iron foundry that occupied the space where we now distill.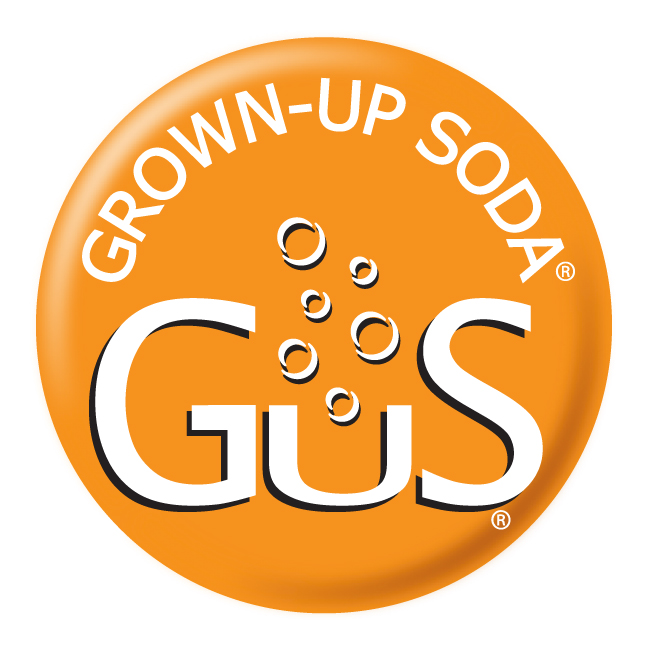 GuS - Grown-up Soda is a line of 100% natural sodas that are not too sweet. Made with real juices and natural extracts and only lightly sweetened with cane sugar, the flavors are dry and refreshing. They're great straight and also work as easy cocktail mixers. Bottled in Worcester, MA the company was founded by a husband-and-wife team who simply got tired of how sweet soda has become. GuS Soda flavors are: Extra Dry Ginger Ale, Dry Root Beer, Dry Cola, Dry Meyer Lemon, Dry Valencia Orange, Star Ruby Grapefruit, Dry Cranberry Lime and Dry Pomegranate.

The Harpoon Brewery was founded in 1986 on Boston's Waterfront and holds license #1 to brew and package beer commercially in the state. A second brewery was added in the summer of 2000 in Windsor VT to meet the growing demand. Now the largest craft brewery in New England, beer fans can enjoy a variety of Harpoon and UFO beers, the 100 Barrel Series and Leviathan line. Twenty years later we still revel in making great beer and sharing that joy with our friends and neighbors. Come visit us soon for a tour or tasting!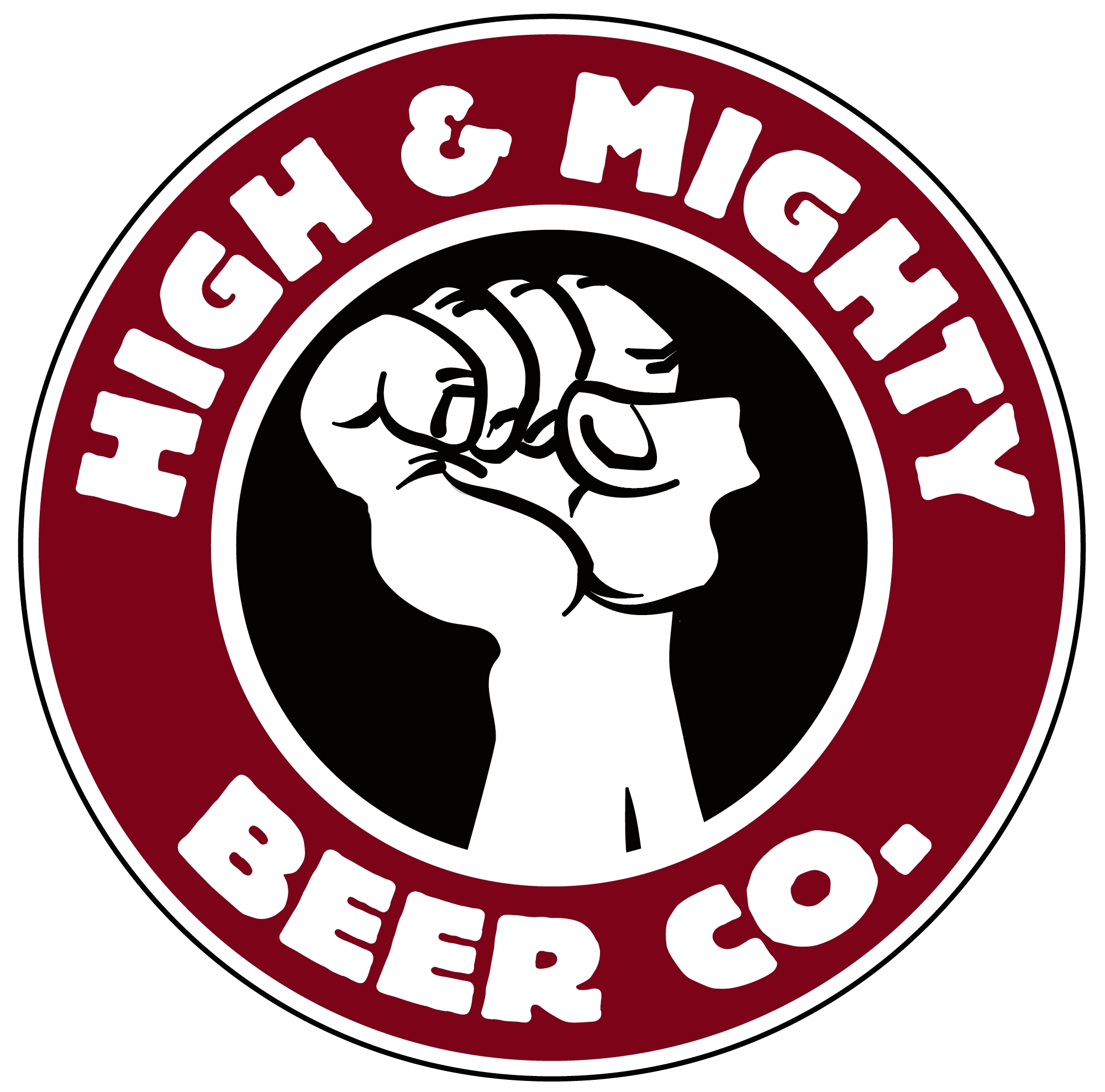 High & Mighty Beer Company began in 2006 as an offshoot of Shelton Brothers beer importing company. Will Shelton took his idea for a novel German-style ale to Paper City Brewery in Holyoke, Massachusetts, and Beer of the Gods was born, to extraordinary commercial success, critical acclaim, and unabashed adoration from beer geeks the world over. Eventually, Will discovered that he enjoyed selling the beer he made even more than he did the splendid beers that Shelton Brothers imports, and in June 2008, he abandoned his brother to focus on making American beer that added an American attitude to the best of European beer styles. The beer is still lovingly made at Paper City, but look for High & Mighty to open a brewery of its own in the Fall of 2012.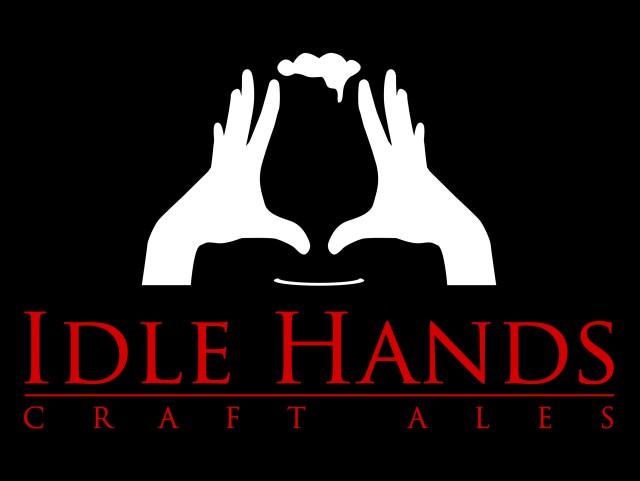 Idle Hands Craft Ales is the smallest commercial brewery in the Commonwealth of Massachusetts. Based out of Everett, we  brew on a 1 ½ barrel system and our inspiration comes from the amazing complexity, yet simplicity found in Belgian beers. Idle Hands Craft Ales is focused in serving the hyper-local Boston market and not only do we brew and bottle our beer within 128, but distribute it only within the beltway as well. Our beers can be found at our brewery in Everett, in many retailers catering to the craft beer market and a host of bars and restaurants in the Boston vicinity.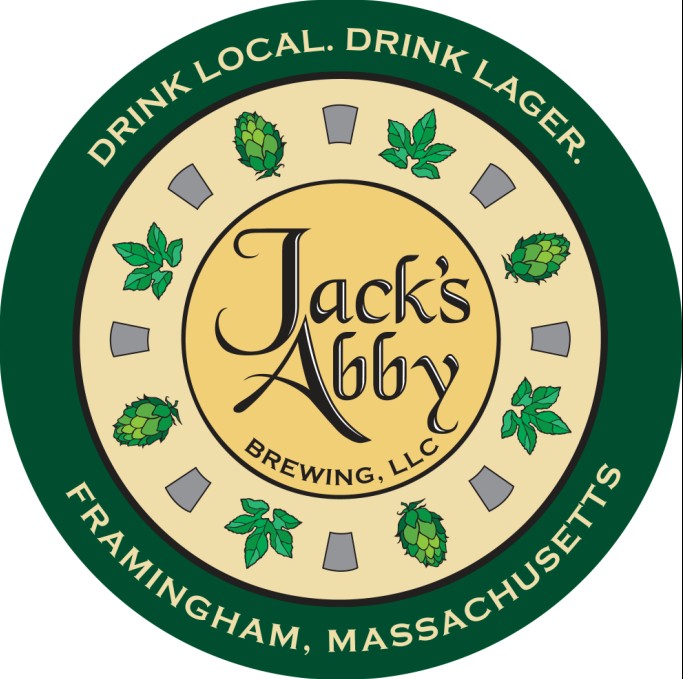 Jack's Abby Brewing is a family-owned craft brewery in Framingham, MA founded by three brothers, Jack, Eric, and Sam Hendler.  Our mission is to create truly distinctive lagers featuring locally grown hops, traditional German brewing standards, and American innovation.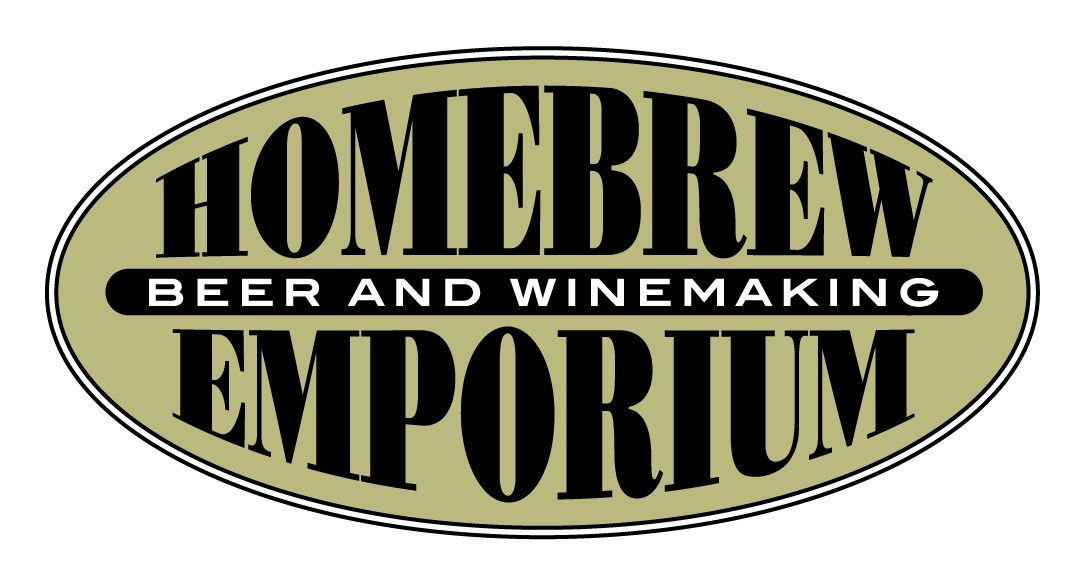 From helping you select the best ingredients for your next batch, to helping you decide on which mash tun would be best for the all-grain system you're planning, the Modern Homebrew Emporium is the one-stop location for all your homebrewing, home wine-making, and home cheesemaking needs. In addition to bulk ingredients and kits for beer, wine, and cheese, we also sell kegging equipment and all those other gadgets that you 'really need' (or so you told your significant other) to make that special brew.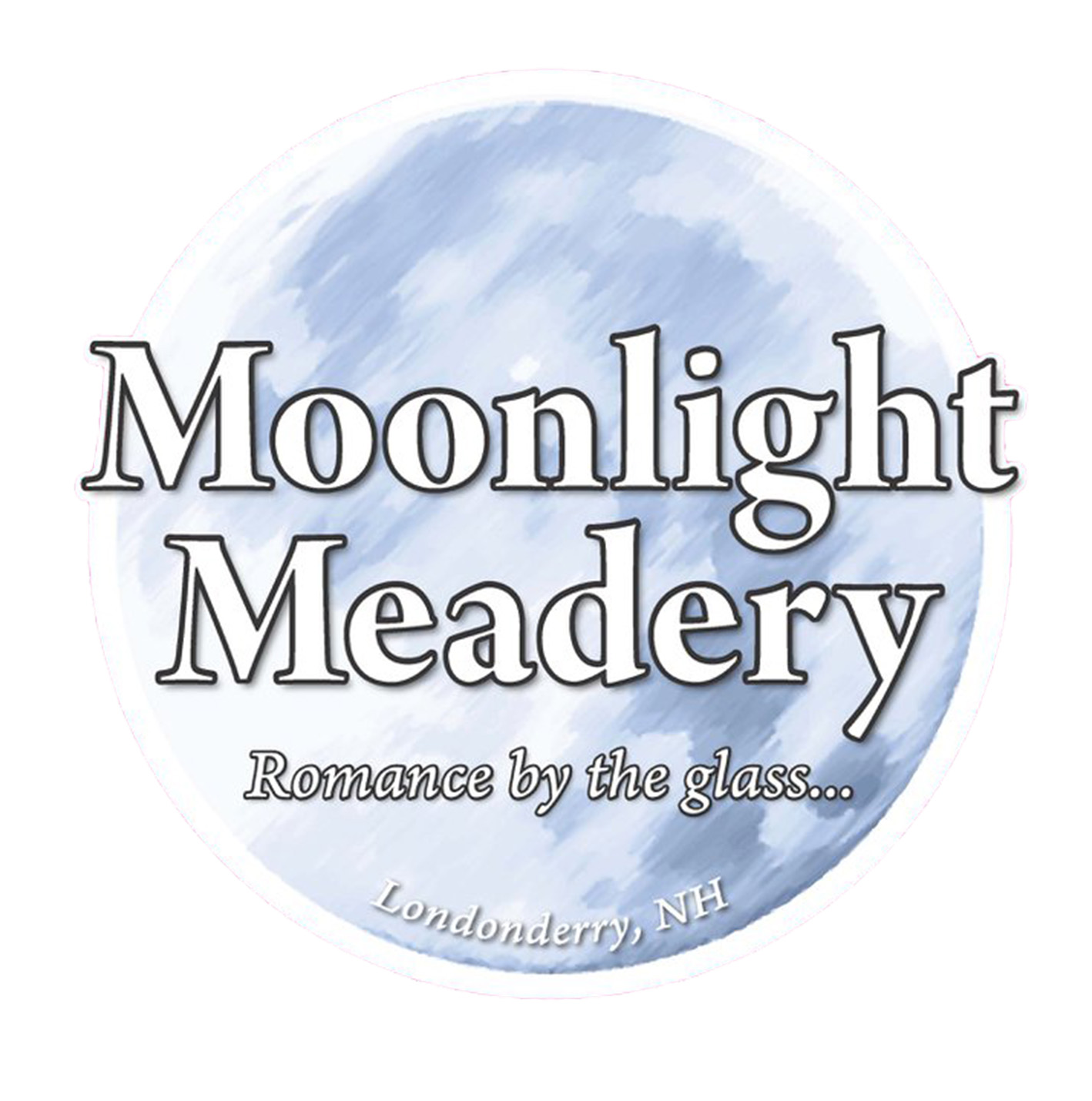 Manufacturer of 58 varieties of mead or honeywine ranging from dry to dessert style. Local sourced ingredients as can be found. True Source Certified honey used that can be tracked to hive of origin. We use only True Source Certified regionally New Englad honey that can be tracked back to hive of origin. Typically 12 - 18% ABV. Shelf life minimum 2 weeks once opened.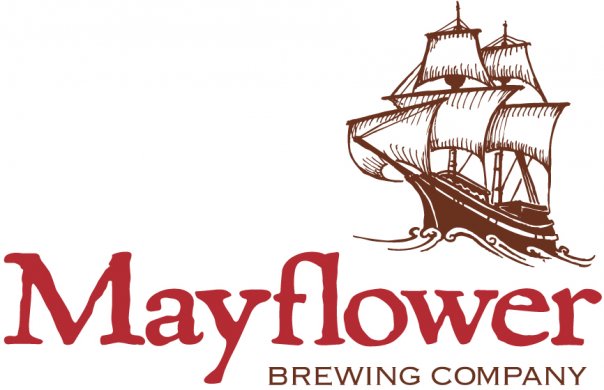 Mayflower Brewing Company is a craft beer microbrewery located in historic Plymouth, Massachusetts. Founded in 2007 by a tenth great grandson of John Alden, beer barrel cooper on board the Mayflower, we are dedicated to celebrating the history and legacy of the Pilgrims by creating unique, high-quality ales for the New England market.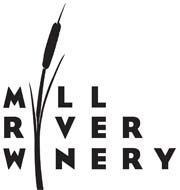 Located on Newburyport Turnpike in Rowley Mill River Winery, we import grapes as near at Amherst, MA and as far as Santa Cruz, Chile then produce, bottle and label all the wines at our winery. Many of our grapes come from the finest vineyards in California, too. Our tasting room and gift shop is open Wednesday - Sunday (11-6). We're about 35 minutes north of Boston near Newburyport, Plum Island and Cape Ann.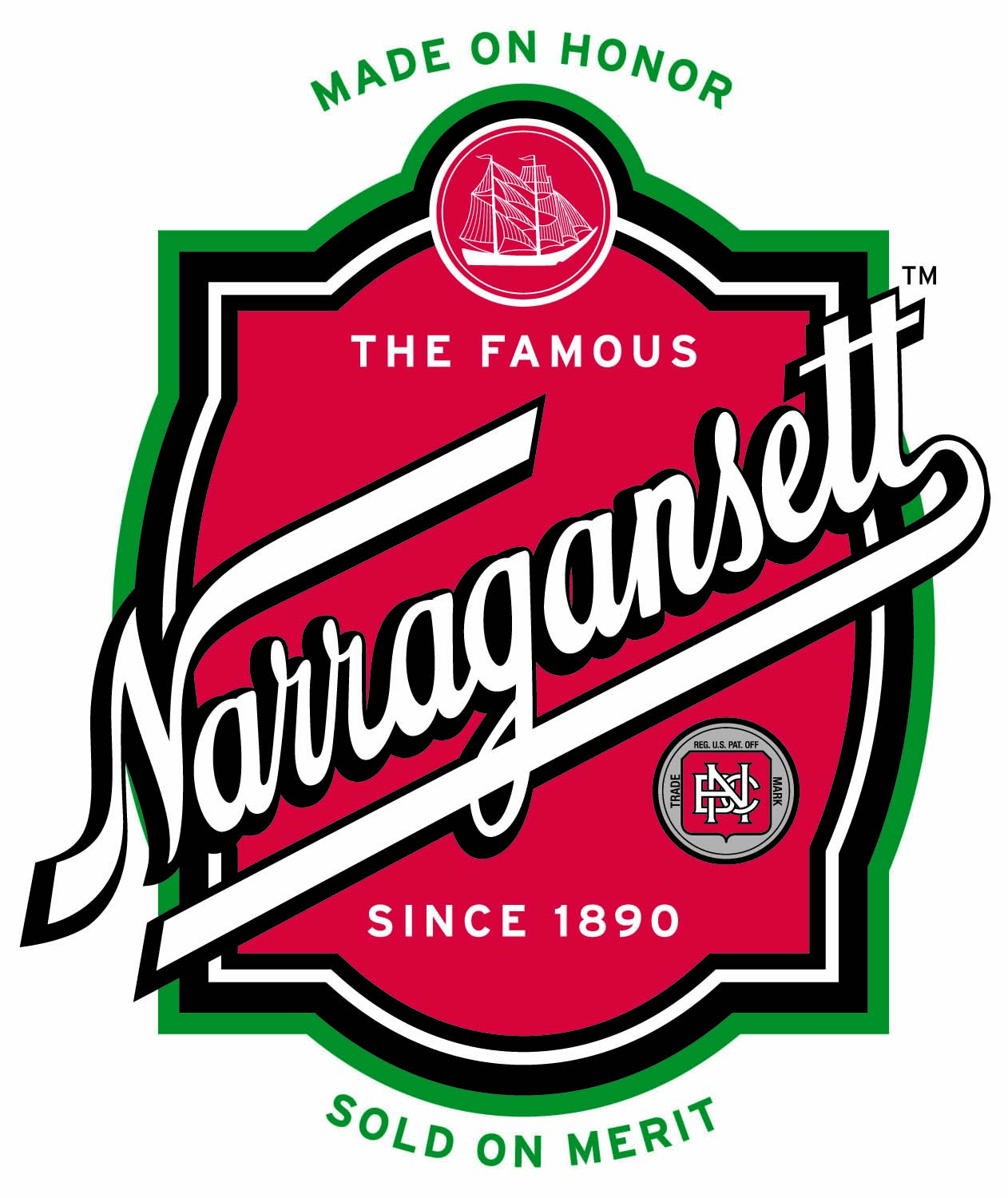 Headquartered in Providence, RI, Narragansett has been brewing award-winning ales and lagers since 1890.  Narragansett is once again locally-owned and has not only resurrected the flagship Lager, but is now offering a full line of award-winning seasonal beers.  We are proud to be bringing New England's beer back to New Englanders. Hi Neighbor, Have a 'Gansett!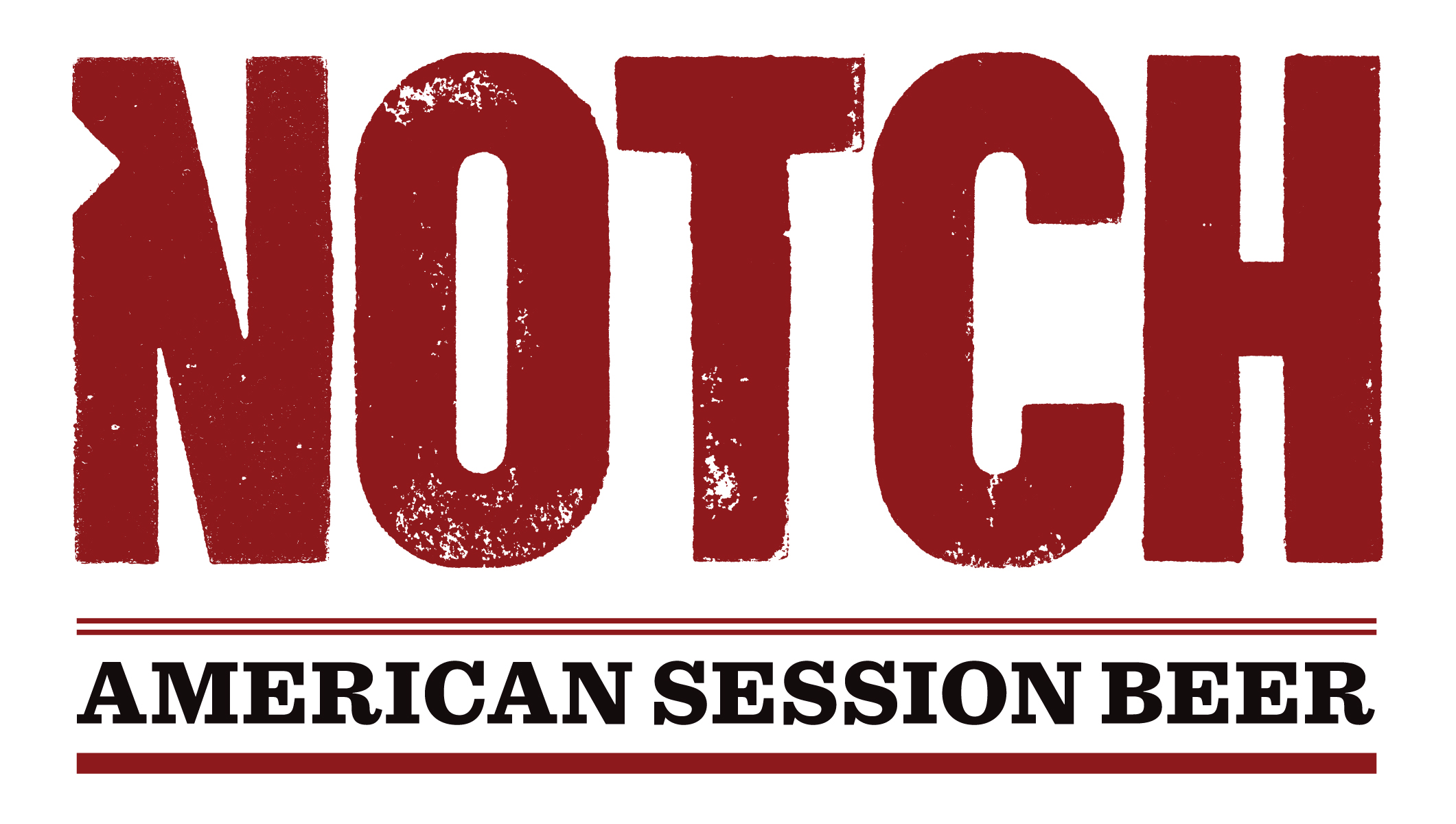 A workers beer based on the pre-WWI saisons of Belgium. Brewed with wheat from western Massachusetts and malted by Valley Malt in Hadley, MA. The classic Czech-style session lager. One taste like three.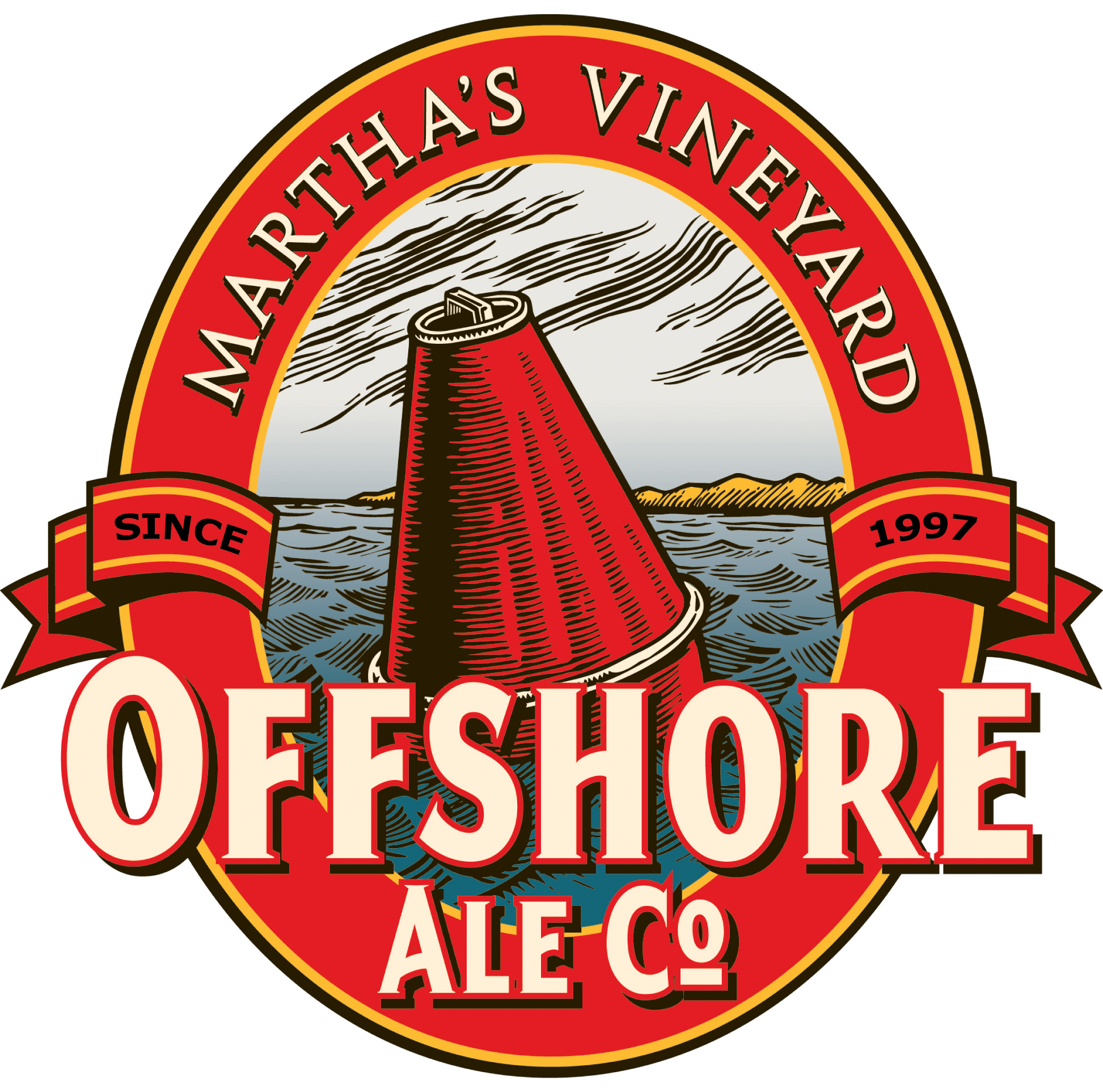 To provide a place for all to gather and enjoy good food, good beer and good times, Offshore Ale Company is Martha's Vineyard's own brewery and restaurant, serving the island 7 days a week, year round since 1997! Check it at 30 Kennebec Ave., Oak Bluffs, MA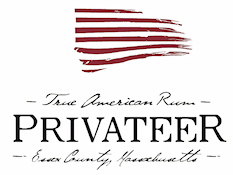 We launched Privateer International with two goals - creating better American rum and providing a great experience for the people involved including our customers, partners, advisors and friends.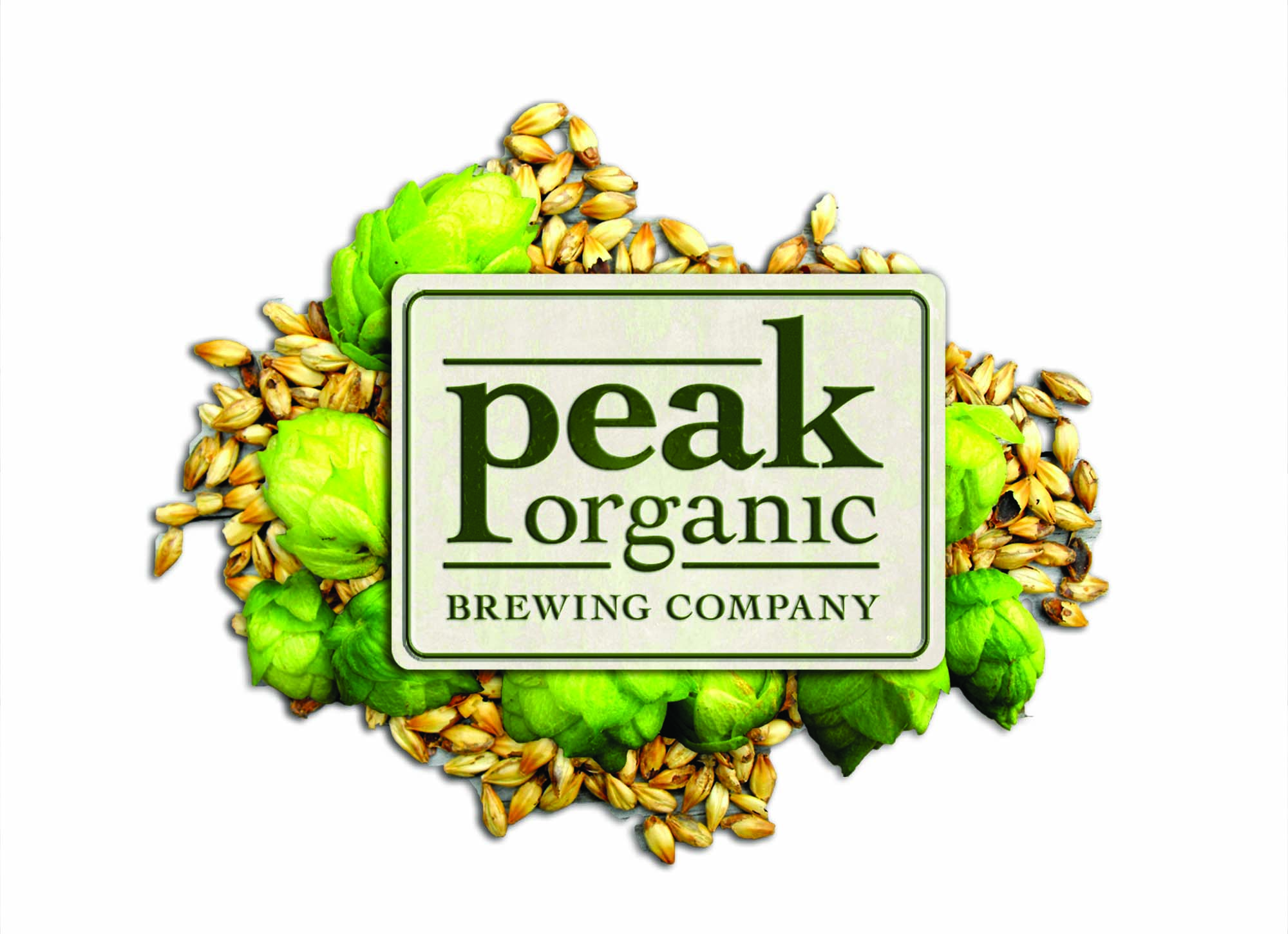 Peak is a craft brewing company, dedicated to making delicious beer using local, artisan and organic ingredients.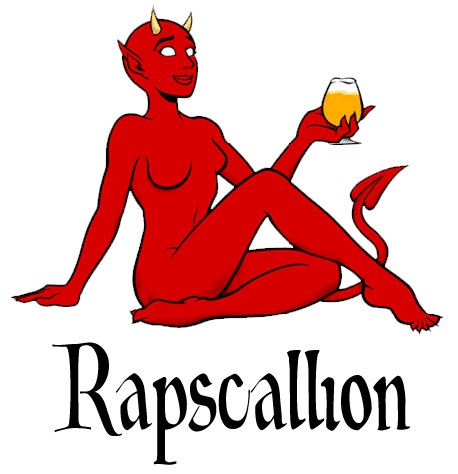 Rapscallion is a draft only beer company, beer is brewed in Sturbridge MA - distribute only in MA and RI.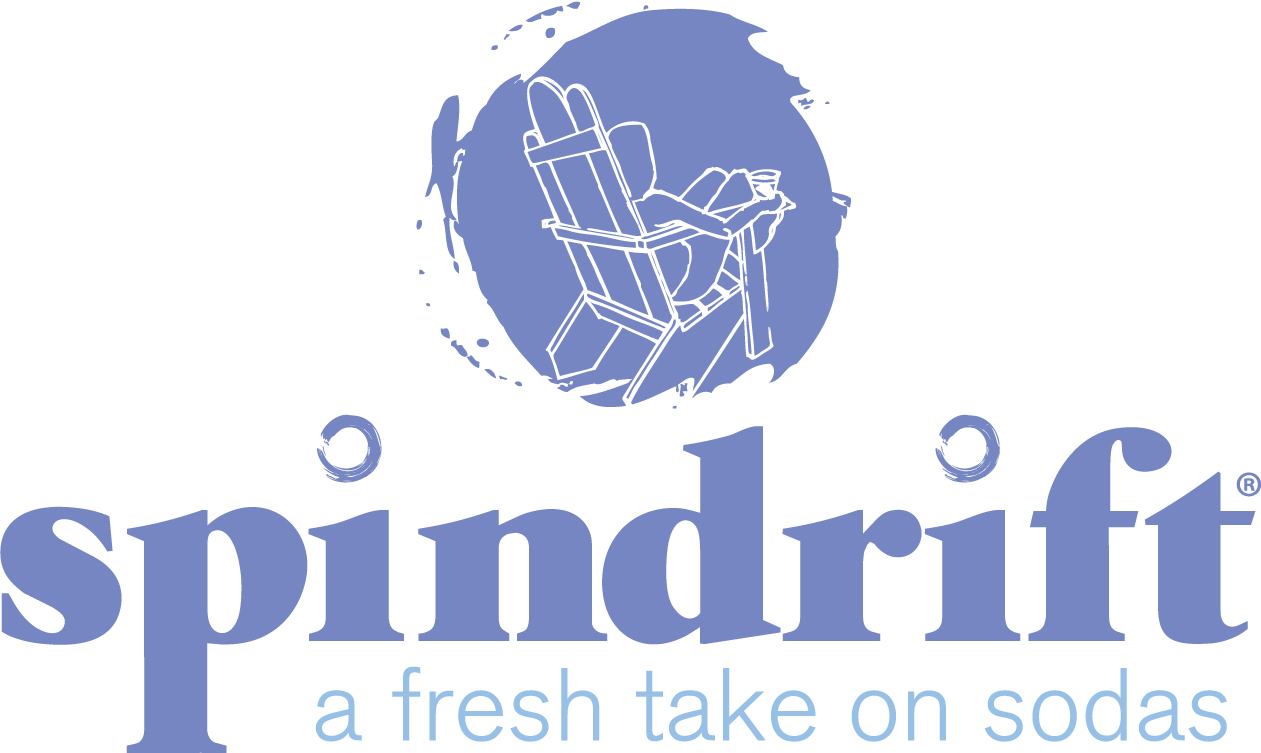 Spindrift Soda is the first soda made with fresh squeezed juice. At Spindrift we hope to change how America experiences sodas. We start with triple purified sparkling water, fresh squeezed fruit or berry purée (pulp and all!), and a dash of cane juice. No syrups, no juice concentrates, no additives, no preservatives. The result is a light, bright and super fresh soda that tastes unbelievable, ridiculous and sensational.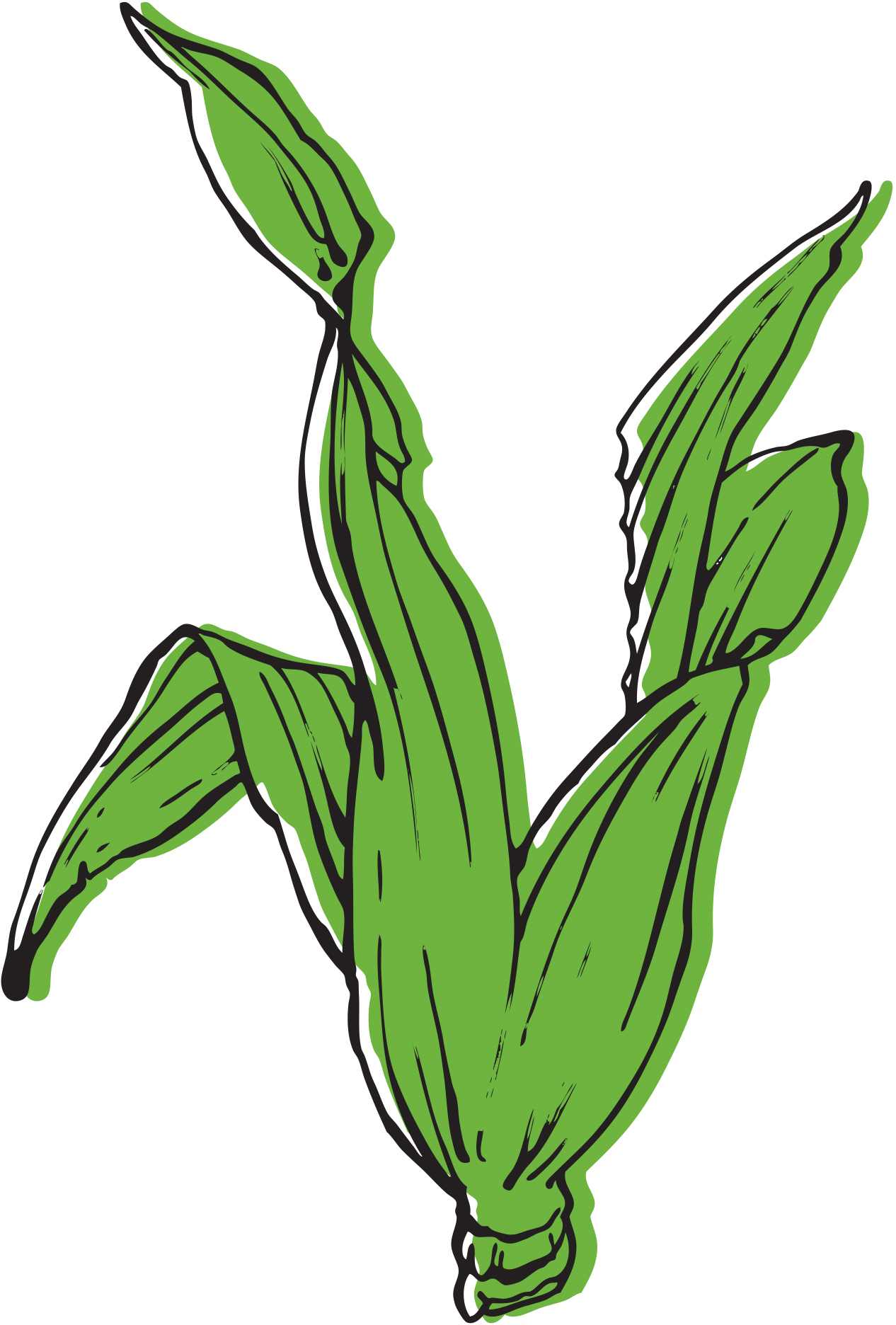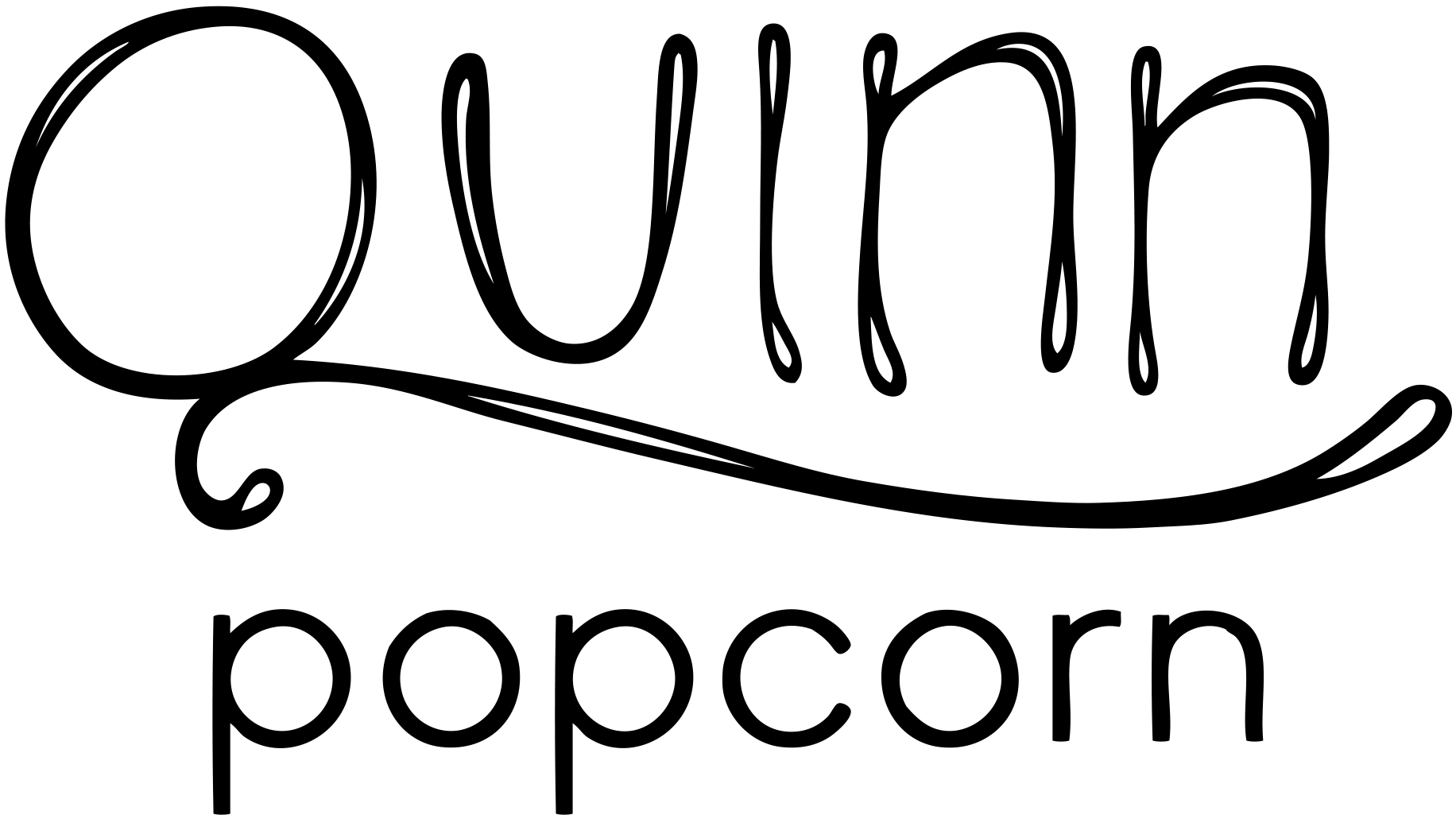 Microwave popcorn - reinvented. Every ingredient Quinn Popcorn uses is Non-GMO. The popcorn is organic. The cheese is rBGH-free. The maple sugar is harvested in Vermont. The oils are expeller-pressed and low in saturated fats. They never use preservatives or any other additives. In the end they know exactly where everything is coming from and how it is made. The microwave bag is also reinvented. It's made from paper and paper alone. This special paper is mechanically processed to be naturally grease proof, and it is compostable. Gone are the chemical coatings, the metal susceptor, and the plastics found in every other bag.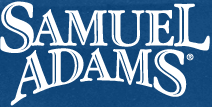 At the Boston Beer Company we are known for the quality of our beers, and for our creativity and innovation in developing, brewing, and selling these beers. We use traditional brewing methods and follow sound brewing fundamentals to ensure that our beers are always of the highest quality.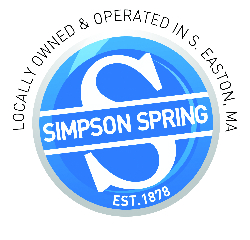 We are the oldest bottling plant in the country. We produce spring water from one source in 1/2 liter, gallon, 3 and 5 gallon bottles. We also handmade soda and sparkling spring water in reusable glass bottles. Our old fashion soda is made with our spring water.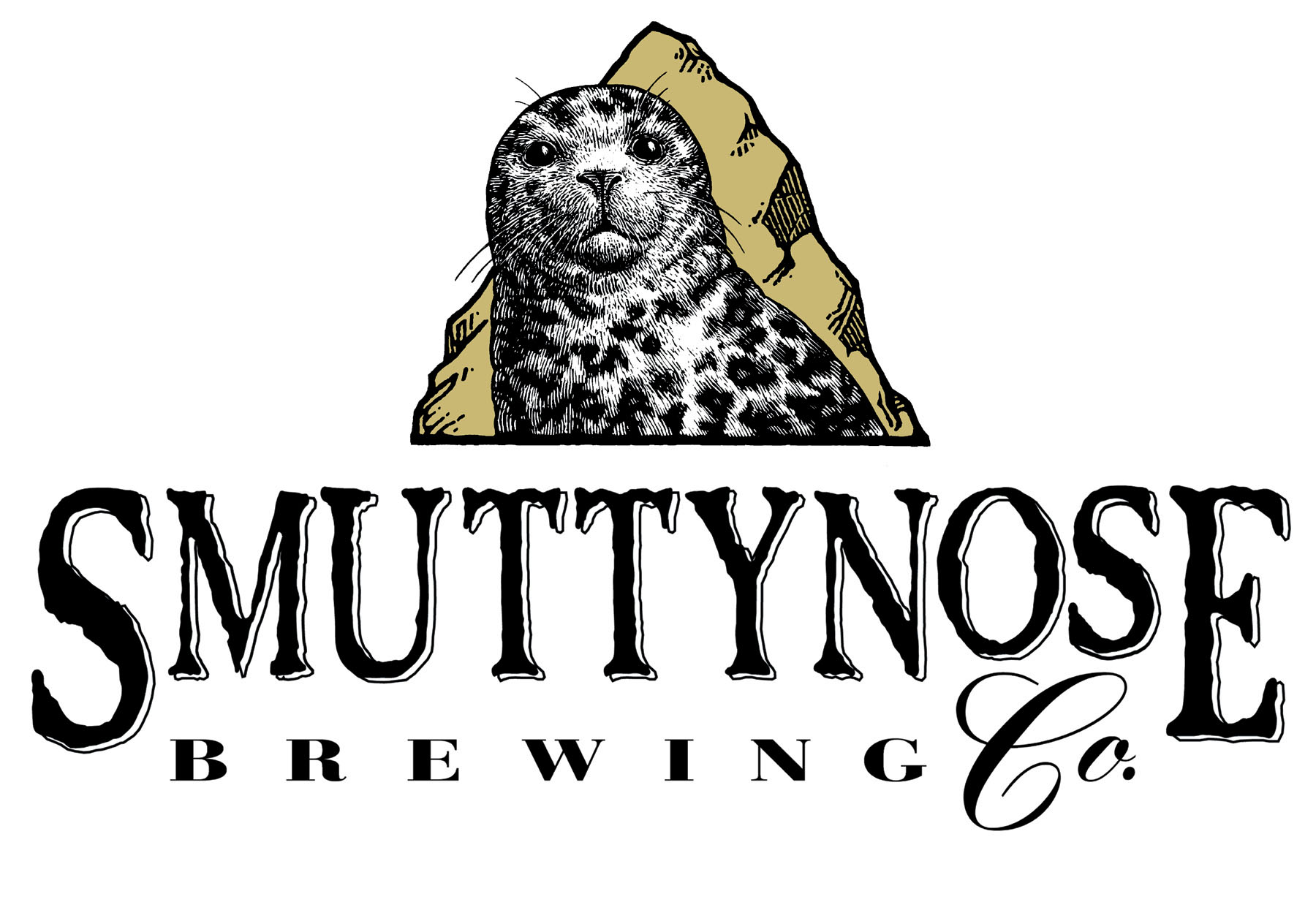 Peter Egelston originally opened what is now the oldest brewpub in the northeast: The Northampton Brewery. Peter was head brewer there until 1991. That year, he and his sister opened the Portsmouth Brewery, the Granite State's first brewpub. In 1993, he purchased the brewery that was to become Smuttynose. In 2011, out of over 10,000 breweries rated, Smuttynose was ranked 28th - in the top 0.3% - on Ratebeer's 2011 Best Brewers in the World list.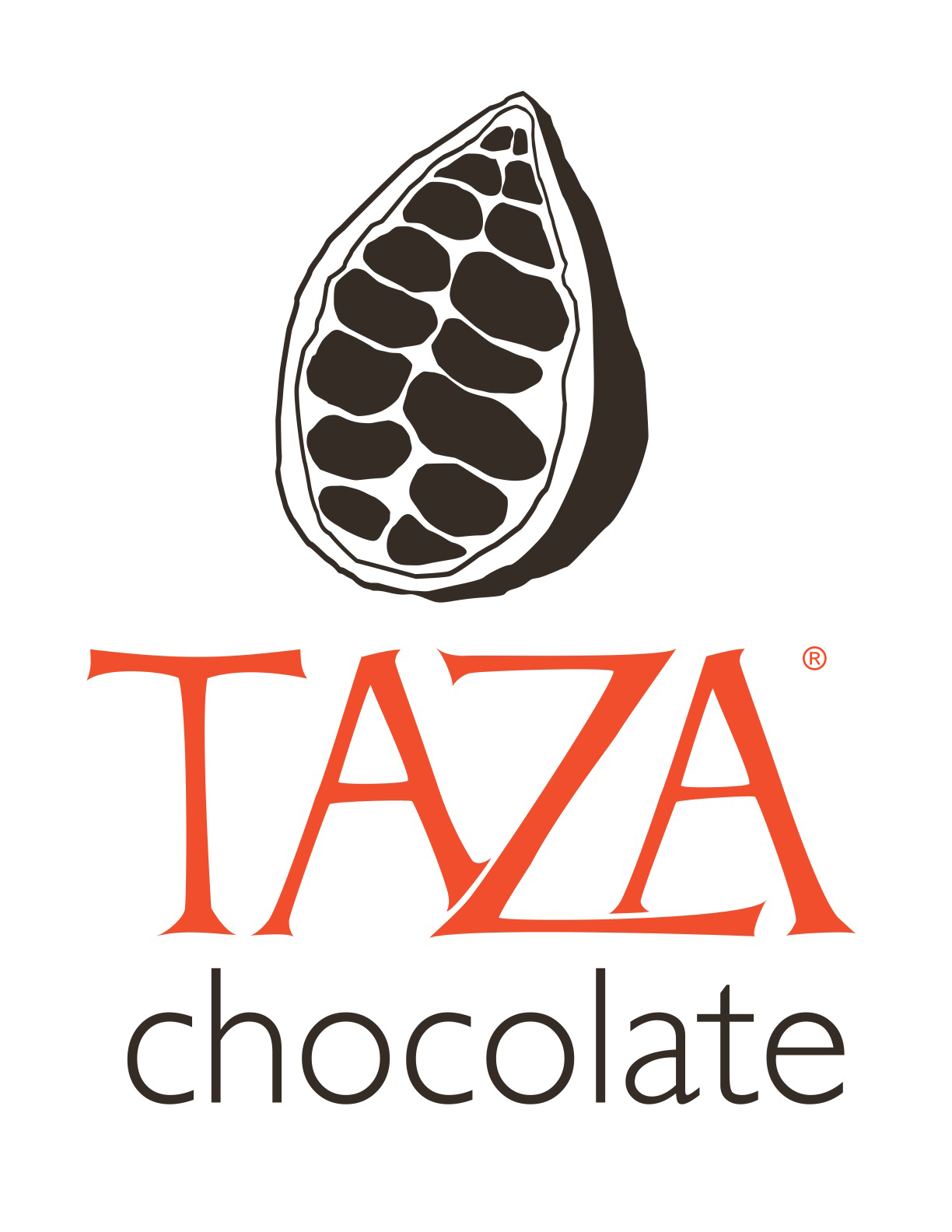 Taza Chocolate is a bean-to-bar chocolate factory in Somerville, MA. Inspired by centuries-old Mexican chocolate-making triadition, Taza crafts rustic, stone ground chocolate. USDA organic; gluten, dairy, and soy free; OU Kosher Pareve.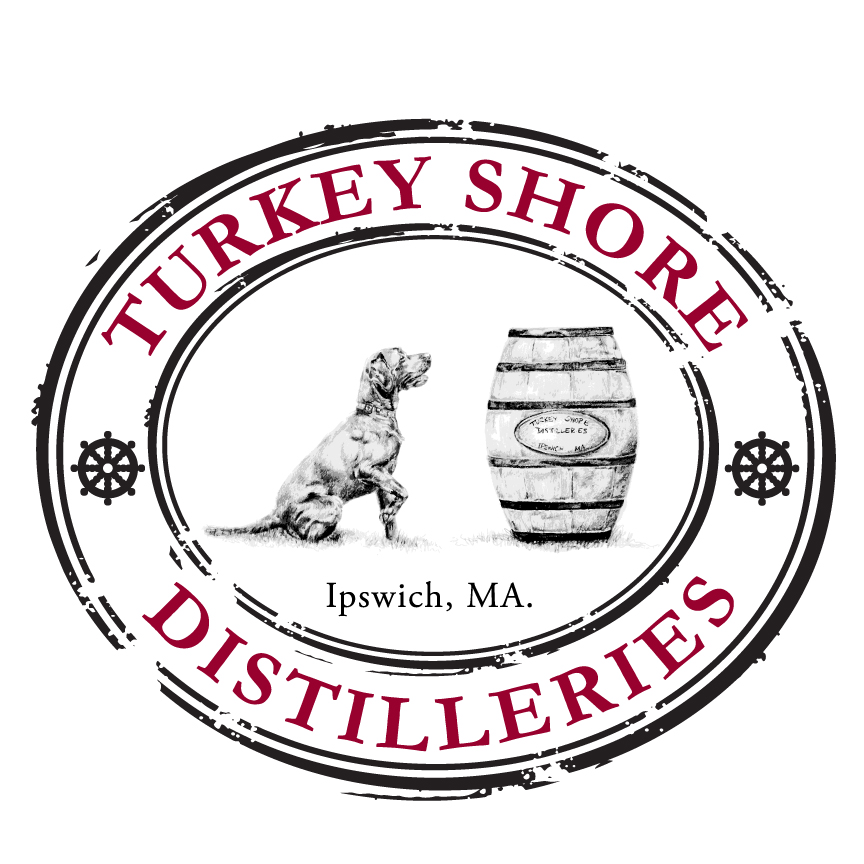 Turkey Shore Distilleries is a craft distillery located in the heart of historic Ipswich, MA producing Old Ipswich Rum. We base our company on a distillery that was located in Ipswich in 1770 and we have dedicated ourselves to reviving the old tradition of distilling New England style rums. Using grade A molasses from Louisiana, we distill all of our rums in a 250 gallon copper pot still. Our aged rums are then rested in small new oak barrels to achieve a flavor that is truly unique in the rum world. Try Old Ipswich Rum and have a drink with history!

Vermont Smoke and Cure continues the tradition of craftsmanship Vermont is famous for. We craft meats in small batches according to recipes grown from our 45 years of Vermont history. From our uncured, Maple Brined, Cob and Maple Wood Smoked, Certified Humane Bacon or Ham, to our natural, uncured Summer Sausage to our natural RealSticks, the result for you is "damn fine" flavor you won't find anywhere else.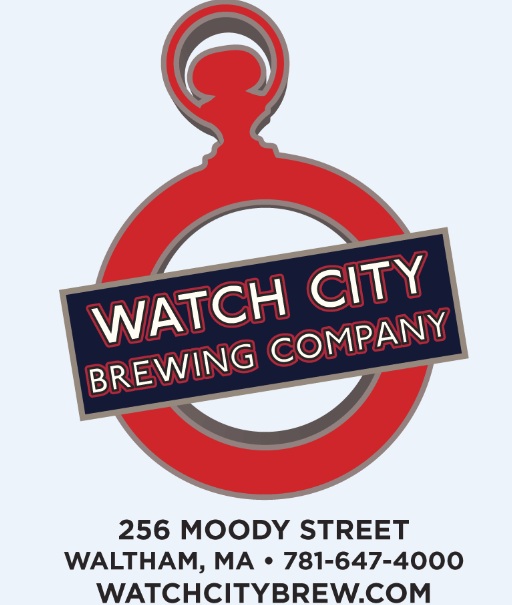 Watch City is a 120 seat local brewpub that provides small-batch craft beers made with local ingredients. We grow many of our herbs and spices used in our creative beers. We are always looking to push the boundaries with our innovative recipes. Stop in and enjoy a few pints!
The 3rd Annual Local Craft Brewfest is one of the programs of Sustainable Business Network of Massachusetts (SBN) and the event is a fundraiser for SBN's Boston Local Food Program, including supporting the annual Boston Local Food Festival. SBN is a registered 501(c)3 organization, that engages business and community leaders in building economies that are green, local, and fair.
When & Where
1 Courthouse Way


Boston

, 02210


Friday, October 5, 2012 from 6:00 PM to 9:30 PM
Add to my calendar